Kampot – land of cracked black pepper, chili-soaked crabs, evocative wildlife, and enchanting history. This corner of Cambodia is one of the best destinations for investment in Southeast Asia thanks to its cultural riches, natural diversity, and infrastructure development over the last few years. 
An exceptional base for exploring the bounty of the Bokor National Park and with a new seaport in the works, not to mention infrastructure agreements with Chinese investors and significant leaps in foreign visitors, Kampot tourism is set to steadily rise from the already significant 1.6 million visitors per year. Shaking off her reputation as a sleepy riverside town, Kampot is on the cusp of becoming the next big thing.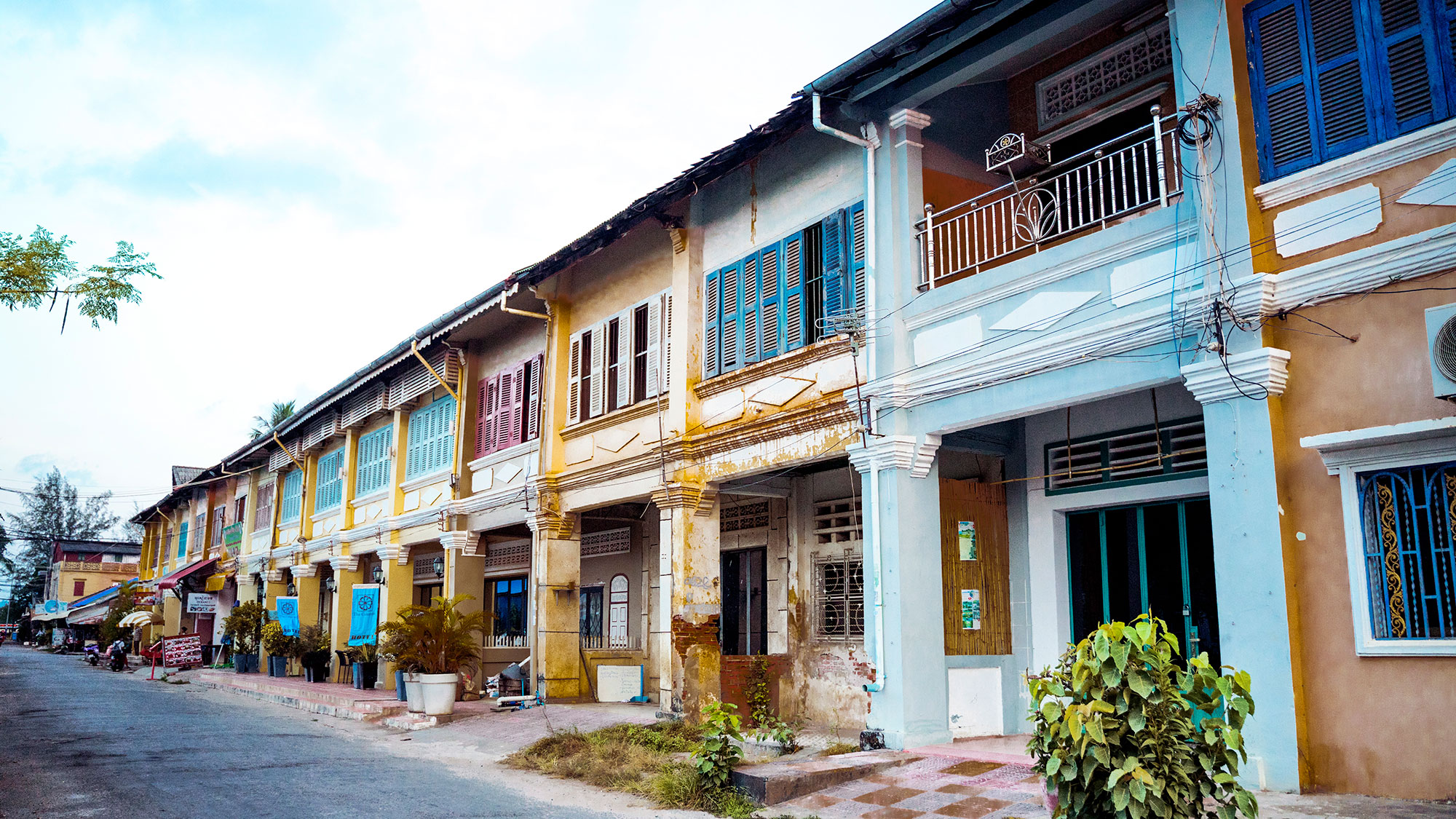 Reasons to Invest
New seaport under construction specifically for tourist vessels.

A steady rise in foreign nationals visiting (making up ten percent of the numbers).

Excellent proximity to Phnom Penh and easy access via the closest airport of Sihanoukville, the latter soon to be part of China's Belt and Road initiative.

Close to 200% increase of tourist arrival at Sihanoukville airport since 2016

An attractive selling point as the former holiday destination for Cambodian Royalty

Real estate prices set to double in the next few years.

Endless opportunity for tourist expansion; including future plans for a new influx of carefully curated hotels, resorts and restaurants.

A strong cultural identity.

Little to no market competition at this time.
Top 5 Things to Do
Visit La Plantation
The best pepper farms and plantations can be found stashed deep in the lush green hills, surrounded by sprawling rice paddies and charming local villages. Visiting La Plantation invites you on a sensory journey into Kampot's sacred spice; inviting you to admire the art of production and enjoy the crack of black, white and red pepper on a home-cooked lunch.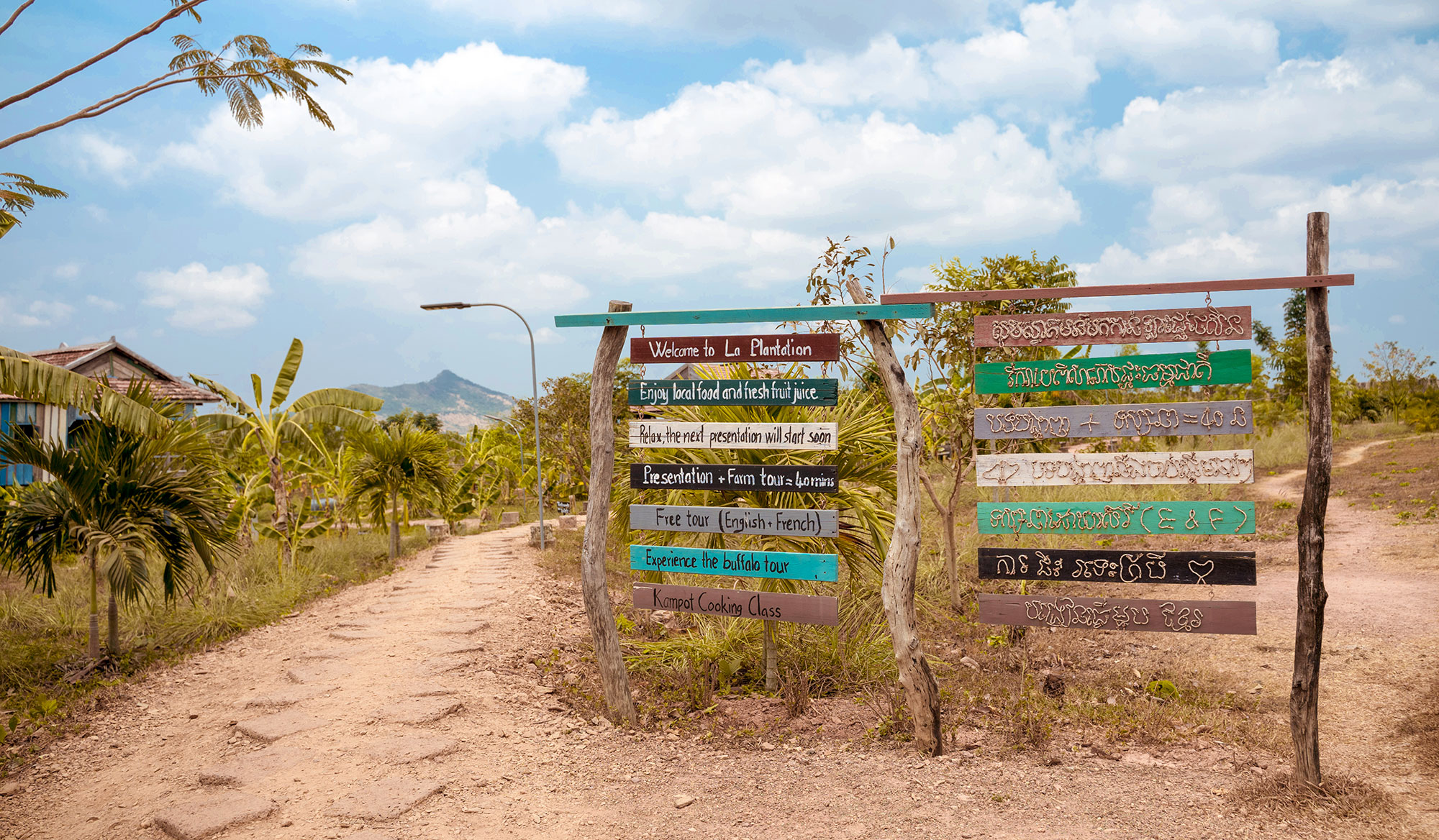 Bokor National Park 
The beauty of the Bokor National Park is a must for those seeking to climb the mountain and see a wild array of flora and fauna. Elephants, tigers, snakes, and brightly plumed birds – these are all reasons to invest in Kampot.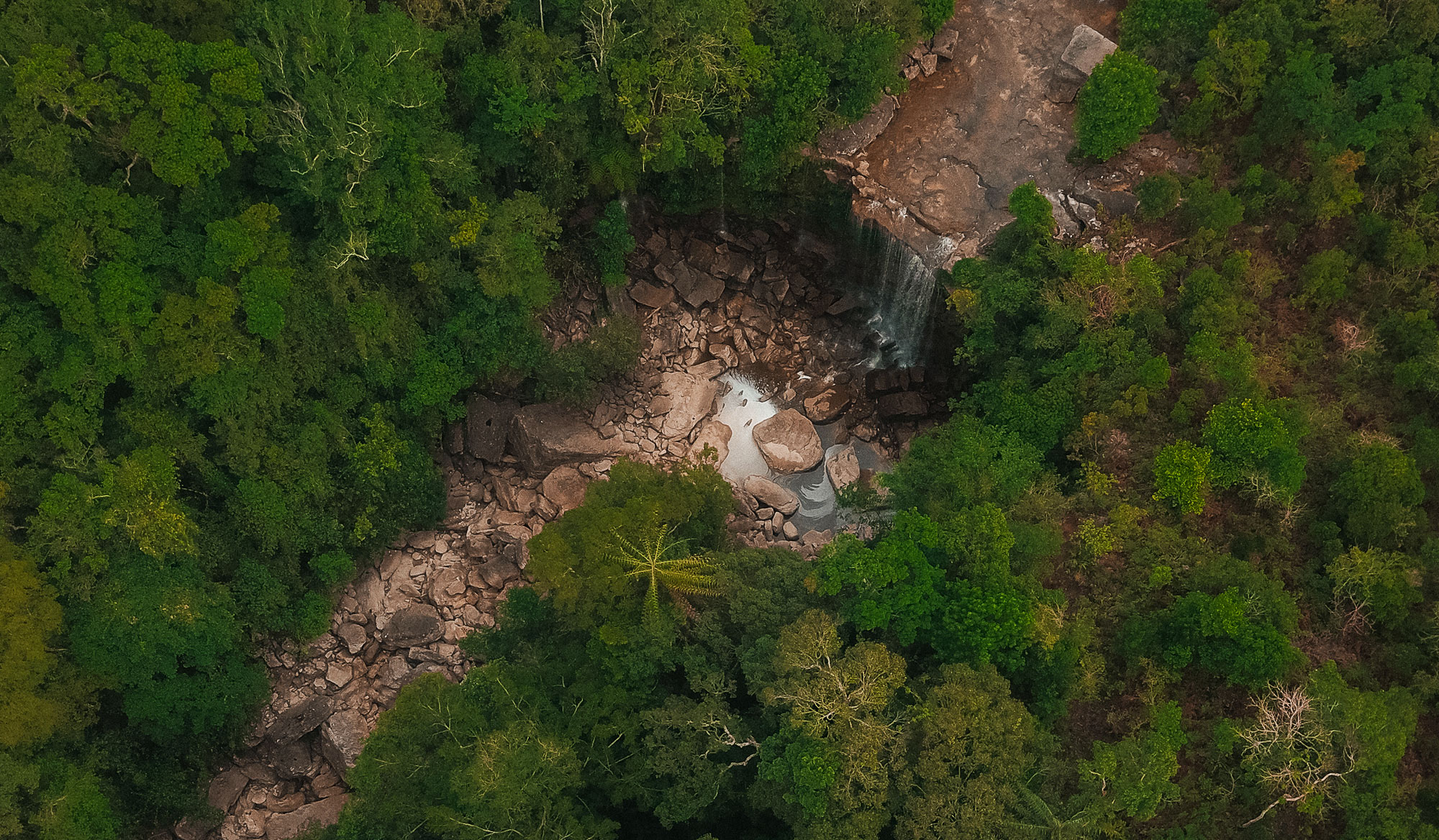 Go Paddleboarding
A maze of waterways ebb and flow around Kampot making it an idyllic spot for stand-up paddleboarding, kayaking, and other such watersports. Paddleboarding is a popular pastime and a great chance to soak up the sights as you disappear into a world of soaring green palms and curious villagers waving from the riverbanks.
Cycle or Motorcycle in the Countryside
Rice paddies, palm trees, water buffalo – just a stone's throw away from the city center and you find yourself in the sprawl of pastoral Southeast Asian countryside. Rent a motorcycle or pedal and push your way through the winding trails, passing by the fish markets and lotus ponds.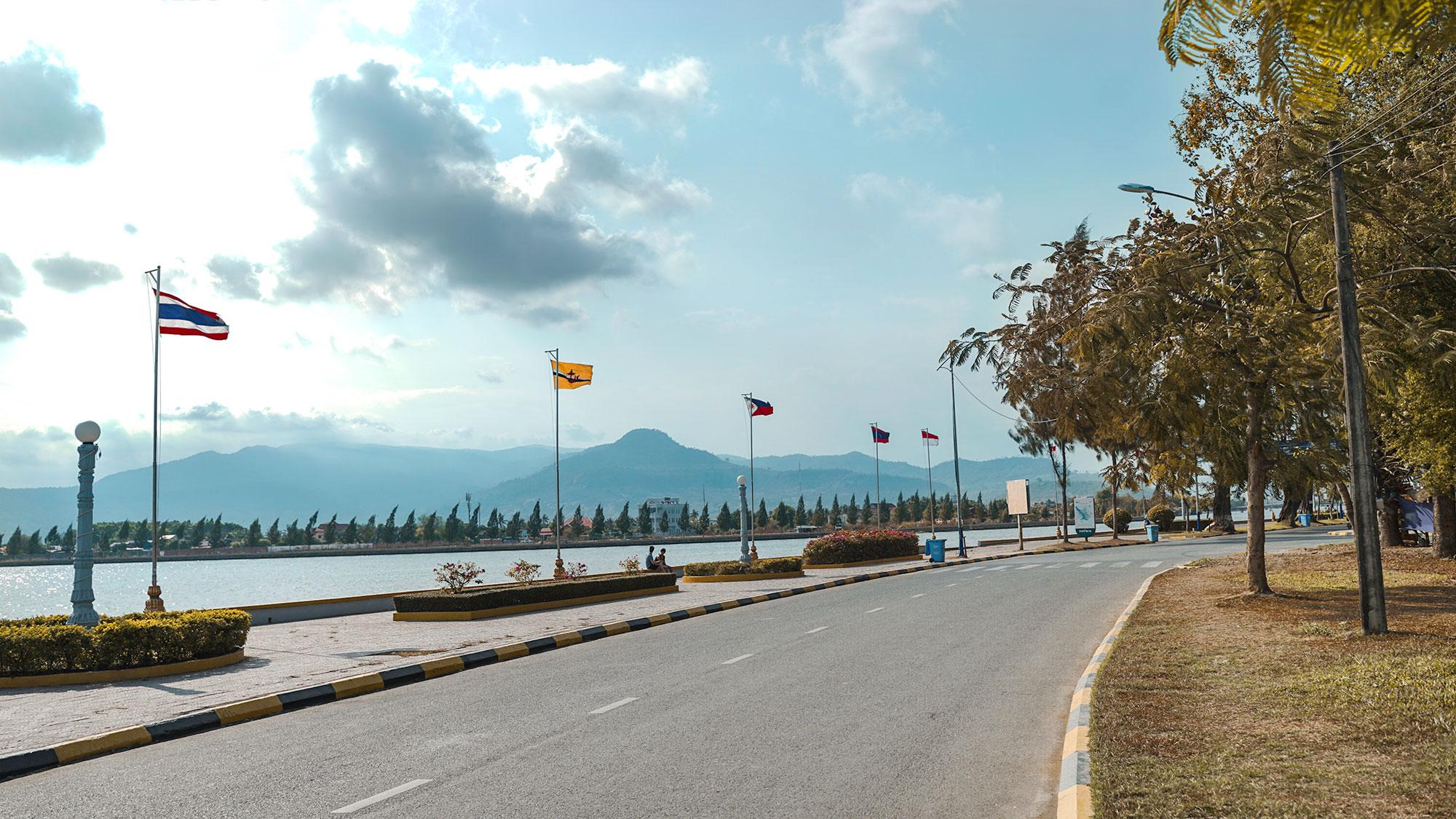 Day Trip to Rabbit Island
Another great reason to invest in Kampot is its proximity to paradise beaches. Take a local boat to the untapped nearby Rabbit Island, where rustic restaurants, coconut palms, and gin clear waters await you.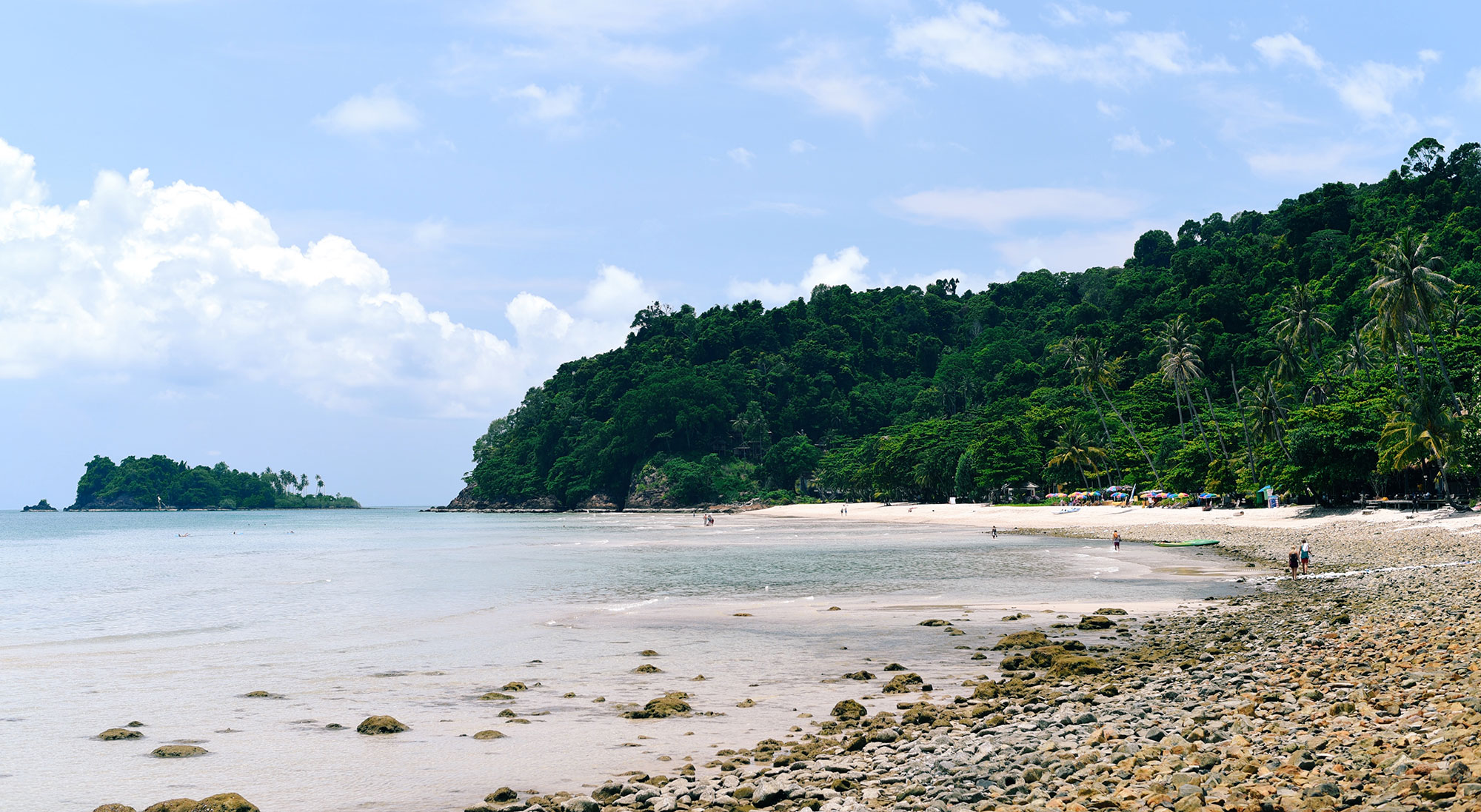 Wine and Dine
With Kampot tourism on the rise there are endless opportunities for tasting a touch of local culture and dining internationally. From easy breezy street eats to French fusion and elegant supper options, here are the best spots for wining and dining in Kampot.
Rikitikitavi 
Sitting pretty in the colonial heart of Kampot surrounded by fragrant flowers and rich in culinary history, Rikitikitavi invites you to taste local delights with views out onto Elephant Mountain. Handcrafted cocktails, market fresh ingredients, and seafood straight from the boats take center stage here. 
Khmer Root Café
Authentic Khmer food served beside an enchanting lake; the Khmer Root Café is one of the most beloved spots in Kampot. Cooking classes, shady trees, mouth-watering curries, and banana flower salads are just a few cultural treasures you can taste. 
Auberge de Soleil 
French fusion and more than a touch of class can be found at the chic Auberge de Soleil. Housed inside a sunny yellow building, you can nibble on beef tartar, swiss rosti, and chocolate fondant when you crave the comfort of European cuisine.
La Java Bleue 
Fresh market creations come with a euro twist at La Java Bleue. Wood fired steaks, colonial heritage style, and nestled in one of the most prestigious areas of Kampot – it's an exceptional spot for a sit-down supper with fellow investors, friends or family.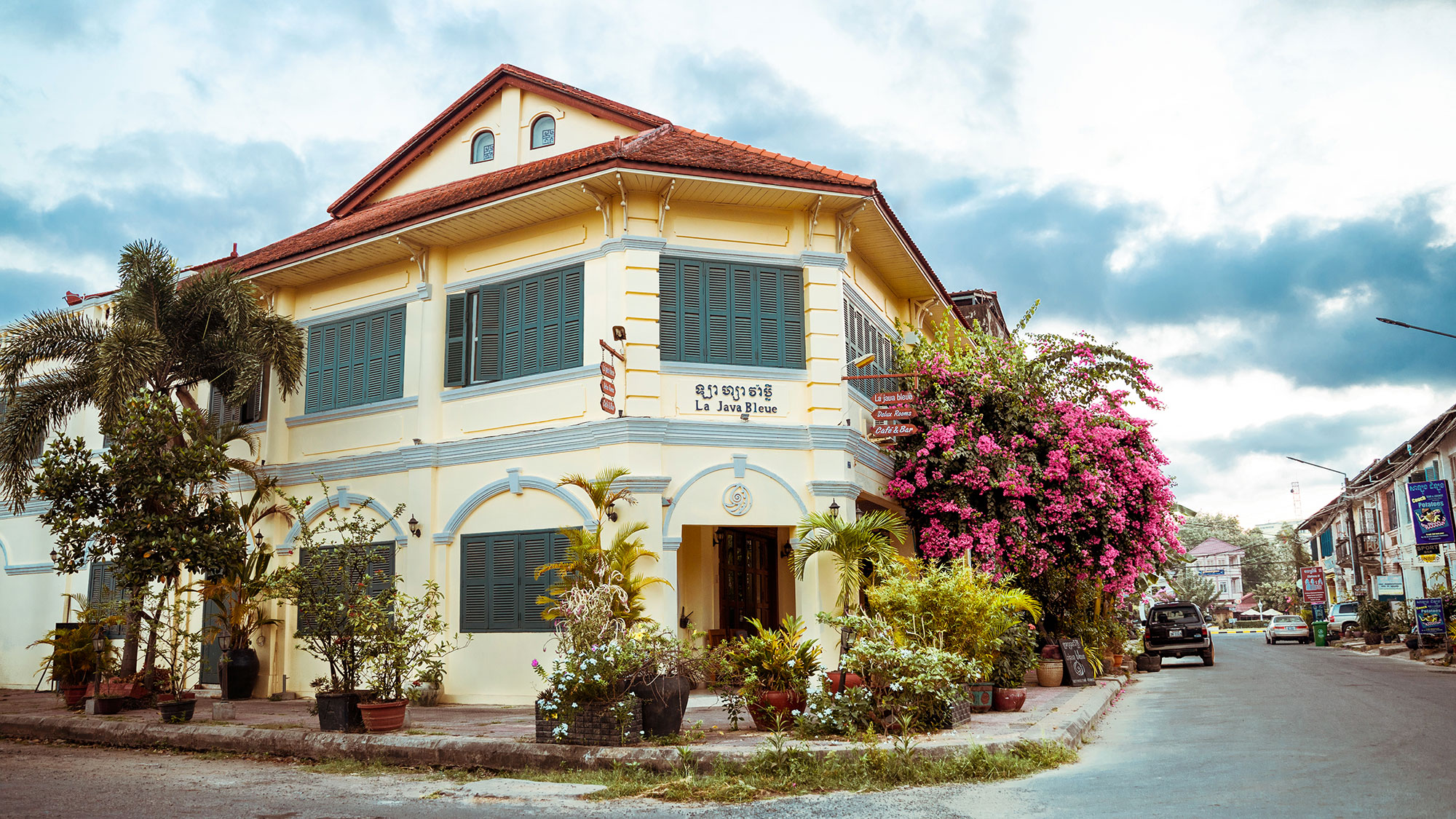 Epic Arts Café 
The Epic Arts Café serves soul food with a side of feel good karma. The charming little café embraces local culture, arts, crafts and charity donations. Remove your shoes on arrival, peruse the blackboard for daily specials, and fall in love with this homely spot that single-handedly captures why Kampot is such a special place.
The Next Big Thing
Those wondering where to invest in Cambodia should certainly be turning their attention towards captivating and cultural Kampot. With foreign investment already sweeping in from China and Korea, Kampot tourism is set to boom over the next couple of years. Sitting prettily between the sweeping gulf and the majestic mountains, few south-east asian cities are as desirable as Kampot. The first three months of 2019 saw Kampot receive close to 500,000 tourists, of which 57,100 were foreign visitors. This is a 4.4 percent increase in comparison to the same period as last year and that number is only set to rise. With the Kampot Ferry Terminal set to bring in another half a million tourists before the end of 2020, timely investment in Kampot is a must for savvy developers looking to build their portfolio. 
Become a founding member of Kampots first ultra-luxury resort: Amber Kampot offers an incredibly attractive opportunity to invest and investors enjoy a solid ROI in one of Southeast Asia's rising star destinations.