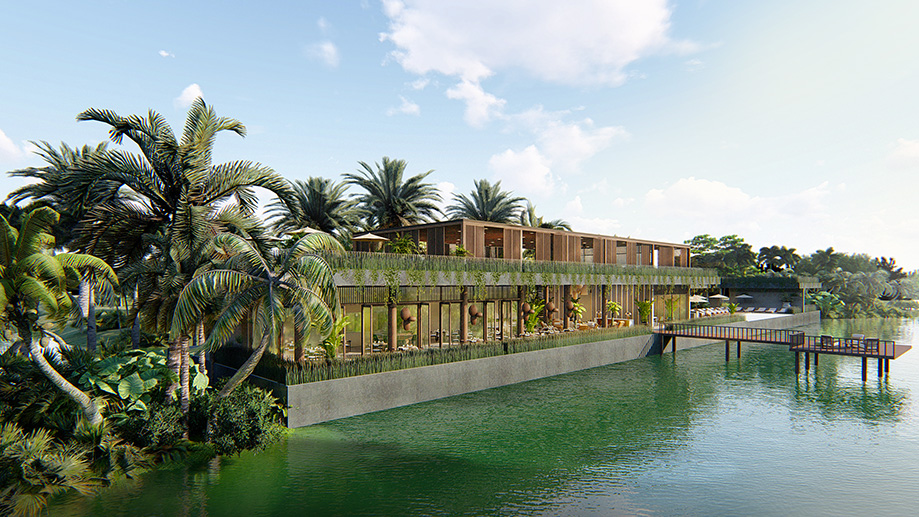 AMBER KAMPOT
Going into the unknown is an experience that should be treasured. Our Kampot resort provides a luxurious setting inspired by Cambodia's ancient forest and modern minimalism, all while allowing you to explore this untouched corner of the globe with all the comforts you would expect of a slice of paradise.
LOCATION
Kampot is a quaint city in southern Cambodia, nestled beneath the Elephant Mountains and perched on the cusp of the Preaek Tuek Chhu river. Just 5 km from the Gulf of Thailand, it provides easy access to coastal beaches, world-class pepper plantations, and the Dâmrei and Bokor Mountains.
RESORT
Our Amber Kampot resort takes inspiration from Cambodia's ancient forest and modern minimalism, integrating wood, neutral colors and plenty of texture to reflect the area's natural beauty.  Experience the uninterrupted flow as you leave the twisted mangroves behind and enter our modern indoor spaces, uncluttered and minimal so as not to detract from the surrounding scenery.
AMENITIES
Savor a delicious meal at our on-site restaurant and indulge each of your senses in a feast of fresh, local produce combined with exquisite recipes to create tantalizing, mouth-watering dishes. You may also soak up spectacular views of the serene Kampot River from our rooftop bar surrounded by lush vegetation, then unwind after a day of exploration with one of our world-class spa treatments.
INVESTMENT OPPORTUNITIES
POOL SUITES & VILLAS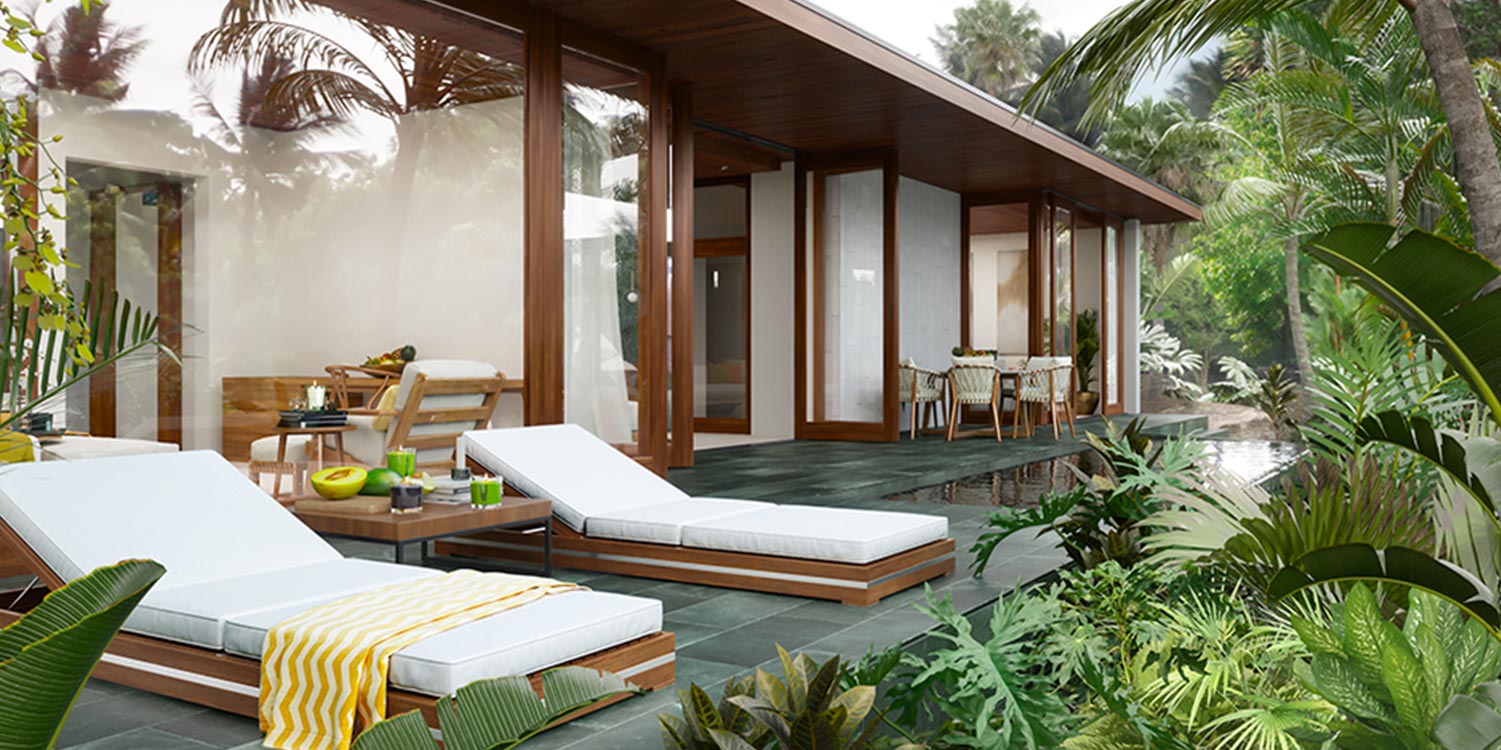 Pool suites feature a single bedroom, offering an intimate setting for a private escape. Furnished with a double bed, comfortable seating, television and full bath (including shower, tub and divided toilet).
Pool villas feature two private en-suite bedrooms separated by a large cooking and dining area, perfect for a family getaway. Furnished with double and twin beds, comfortable poolside loungers, two full baths (including shower, tub and divided toilet), televisions, and a fully-equipped kitchen.
PRIVATE ESTATES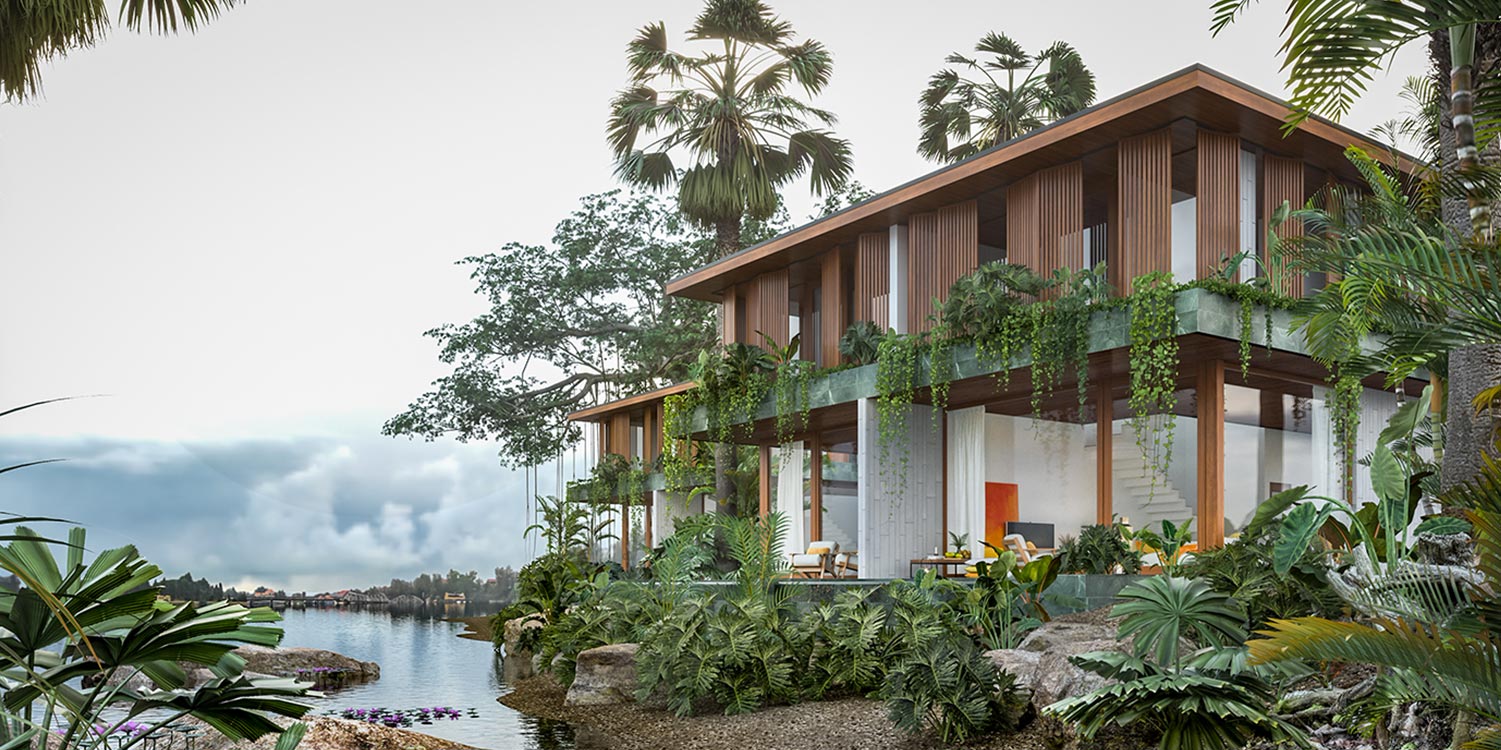 Private estates are two-tiered private villas, offering plenty of space to spread out, relax and enjoy your paradise surroundings. Our estates feature two large en-suite double bedrooms: a master on the first floor and a secondary bedroom or guest room on the ground floor.
A sweeping private pool stretches the entire width of the exterior, while inside you can enjoy the carefully designed open-concept kitchen, dining and living area.
LEARN MORE ABOUT INVESTING