Ayub

is originally from Indonesia, and graduated from one of the most prestigious hospitality
universities in Switzerland. After his education, he started his career with Sofitel in Cambodia,
and worked with Cambodiana (one of the most well-known local hotel in Cambodia) as Director
of Sales & Marketing and Templation (one of the most reputable boutique resorts
in Siem Reap) as General Manager.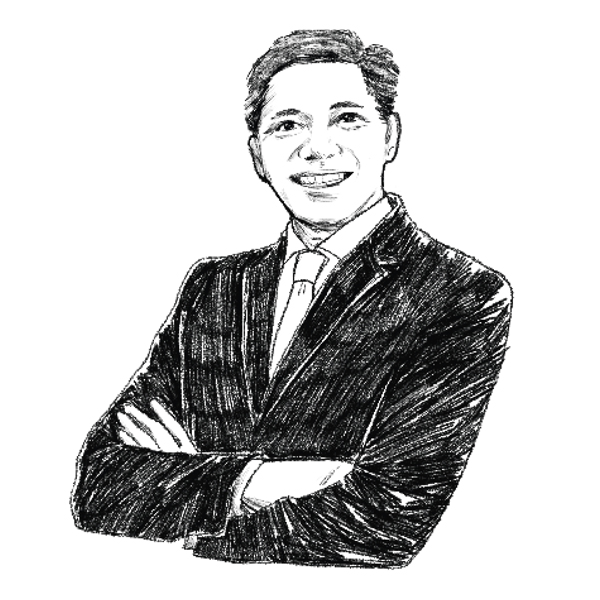 What drew you to want to work with Amber International Holdings?
I learnt about Amber Kampot while receiving a weekly newsletter with an update the resort status, and so on. I took a chance to look into the website, and I was surprised to see such a quality resort in Kampot.
Out of curiosity, I looked into the Corporate Website, Amber International Holdings, and the heading "Invest In The World's Unique Destinations", drew my attention.
I think the founder and the team have a great vision in investment; being unique and different seta you apart and is a key success factor. I saw a message, to be a leader and be the first of a kind. I admire companies who have such a vision and I think I share the same vision.

What's your favorite part of working in the travel industry?
Meeting people, learning different cultures and language (I am fluent in French and have a good command in German as evidence, knowing some Khmer words of course) and working in the travel and tourism industry is a huge challenge. I love a challenging job, it serves as motivation and keeps me thinking, improving and find new ways to be successful.

Tell us about your education and professional background.
In regards to my family, many of them are in the Service Industry, serving people. It was my initial choice to enter the hospitality industry and I graduated from École hôtelière de Lausanne in 2007.
I have a diverse background in my professional career, worked in Ibis, Crissier to ultra Luxury players, Beau Rivage Palace, Lausanne, from serving casual meals at Camping de Vidy to the fine dining restaurant, La Perle du Lac, Geneva.
But all managerial careers started in Cambodia at the Sofitel Angkor Phokeethra Siem Reap. I climbed the ladder and assumed the General Manager position at The Templation Angkor, Siem Reap before joining Amber International Holdings.
Where is your favorite place in the world and why?
Lausanne, Switzerland. I have a lot of love for this country somehow; their quality of living is among the reasons.

What are you most proud of – both in and outside of work?
I am very good soccer (football) player and am also a good teacher at work, at school and at home.
Tell us about your current hobby.
Swimming, running, and gardening. I am also a good blitz chess player.
Amber is focused on sustainable travel.
What are some of your favorite ways to live sustainably?
When I lived in the USA, while majority American drives cars, I rode a bicycle to commute in the city. Here in Cambodia, I continue to ride bicycles, when the distance is not too far and when the road is not dusty.
My wife and I avoid the use of plastic. When we go to local markets, we bring a small packaging and a cotton shopping bag. So wet items with odors such as fish, we place inside the small packaging box.
We donate bottles to the junk collectors, used furniture, clothes to relatives.
Plenty of open air space in our home and we do not use much Air-conditioning.

How do you like to relax at the end of a long day?
Sip a glass of whiskey and sleep
What travel destinations are on your bucket list?
I promised my family I would bring them to Japan, Australia, and USA.

What's something not many people know about you?
Hiking… I did a lot when I was in Switzerland. Ihave climbed Mountain Gede and Mountain Salak in Indonesia too.